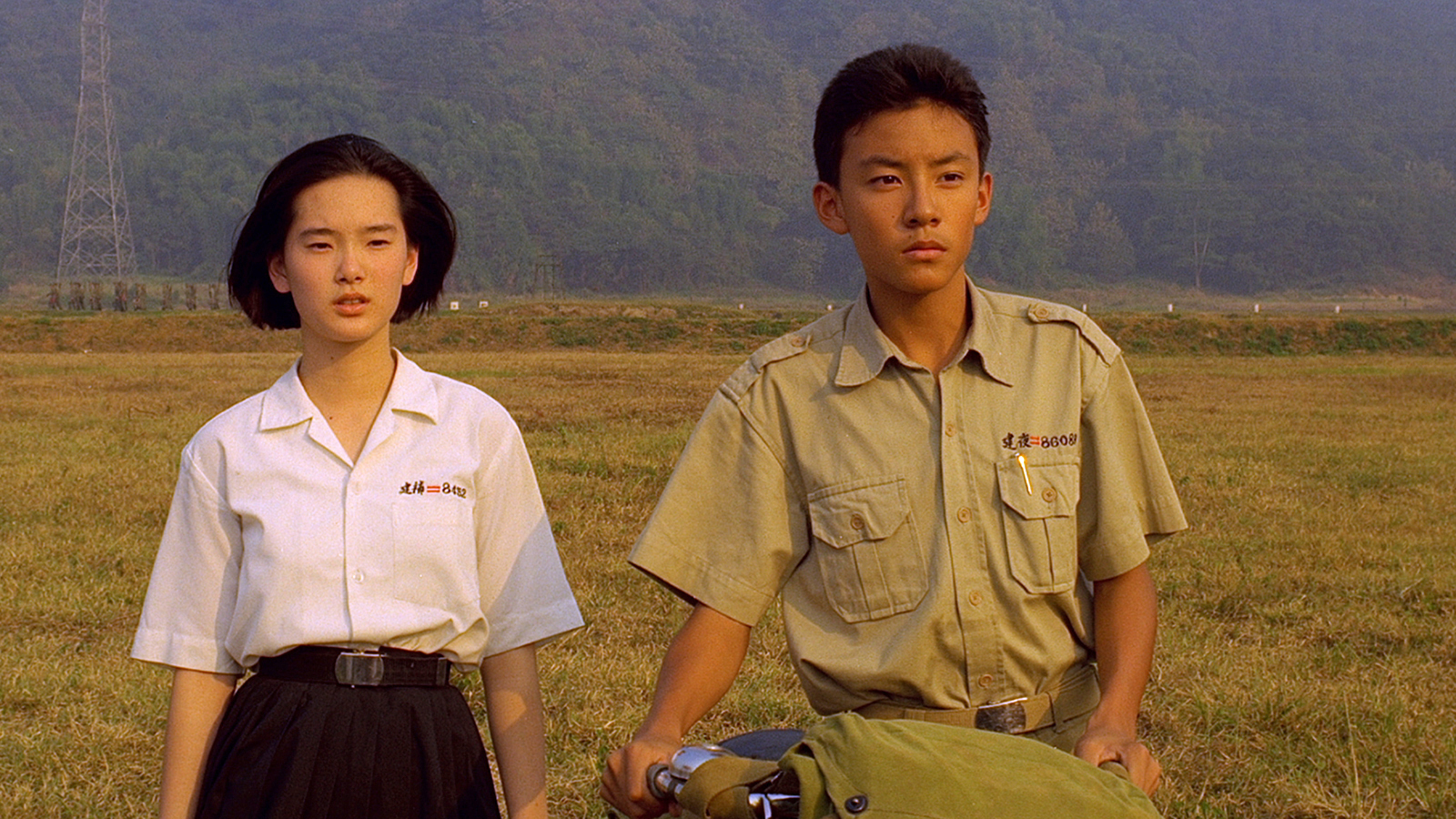 RECOMMENDED
"A Brighter Summer Day," the late Edward Yang's four-hour 1991 masterpiece, set in Taiwan in 1959 or so, is a coming-of-age film, a love story or three or four or five. It is also a true-crime tale, a wondrous gift in so many ways, especially on a large screen in this recent 4K digital restoration. Its multitude of astonishments include a sure, novelistic mastery of accruing details in an expansive shape that is built upon observation of the smallest moments, gestures, blood-boiling fixations, fetish objects, mortal desires, moral frustrations. Yang's extended takes, mostly from a fixed position, are a major component of the devastating play of emotions. (As the story progresses, the camera tracks or dollies in quiet, assured ways at key moments.) The cast of largely teen characters, played mostly by nonprofessionals, divide themselves into gangs and do battle in a country struggling still for its own identity against both the recent history of China and the political strictures of Taiwan and the confections of the West. (The title comes from the lyric to "Are You Lonesome Tonight" as sung by Elvis Presley as well as one of the characters.) Politics and movies and fathers and sons and mothers and daughters and first love and scorching, insensate first jealousy are leavened by rock 'n' roll interludes and a middle passage of almost hallucinatory violence that feels like Greek tragedy and Proust and Shakespeare and electric shadows and ecstatic, otherworldly street-brawling that still holds singular bite and tang. We've seen all this before, but not a mosaic like this realization, this elusive yet specific fulfillment of narrative urgency, taking advantage of every instant and every inch of its generous, not-a-second-too-long duration. There is calm and there is explosion, there is rest and there is rush.
In Saul Austerlitz's essential 2002 "Senses of Cinema" survey of Yang's work, he writes, "Yang's use of music in 'A Brighter Summer Day' is a nod toward the theses of his contemporary films, with the youths' love for American music an early foray of Western culture into Taiwan, displacing an earlier, more traditional cultural practice. Yang's understanding is that there never has been an indigenous culture in Taiwan—it has always been an amalgam of its various conquerors' cultures. In this, Taiwan is ahead of the curve in experiencing the contemporary global hybridity of culture, a fact that explains the remarkable universal relevance of such master filmmakers as Yang, Hou Hsiao-hsien and Tsai Ming-liang." Yang died in 2007 at the age of fifty-nine after a long illness, a major loss to cinema, but there's "Yi Yi" and my god, there's this epic attainment. The screening began early and afterwards was the first warm afternoon in Chicago in weeks, and I walked through the Loop, circling, circling, amid faces and figures turning in their own fashion, to their own fates. I was lost yet I was found. It was as if the movie I had seen, its ninety-two locations would not dissipate. All one-hundred-plus characters. They weren't ghosts. Essential viewing. 237m. DCP digital. (Ray Pride)
"A Brighter Summer Day" plays May 20-21 at Siskel. This is part of its first American theatrical release.