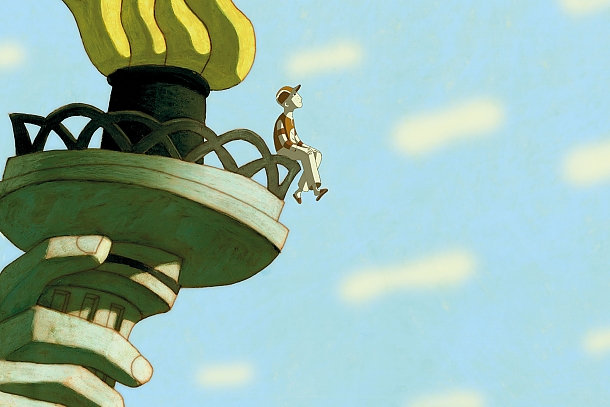 RECOMMENDED
Jean-Loup Felicioli and Alain Gagnol's "Phantom Boy" is a delicious bit of whimsy about Leo, an eleven-year-old confined to a hospital bed, but whose imagination cannot be restrained.

His abilities to soar and be invisible and pass through walls are revealed when he meets another patient, Lance, a police officer injured by a mysterious, disfigured gangster. Lance has only twenty-four hours to save New York City—Investigation commence! Felicioli and Gagnol's deft, light old-school strokes are familiar from their Oscar-nominated "A Cat in Paris" (2010), and their beautiful line elevates the clock-ticking blanc-cum-noir caper above the confines of plot. (The treatment of the boy's illness and his feats of imagination are, in a modest way, in league with the empathy demonstrated in Pixar's "Inside Out.") 84m. Widescreen. (Ray Pride)
"Phantom Boy" opens Friday, August 12 at the Music Box.