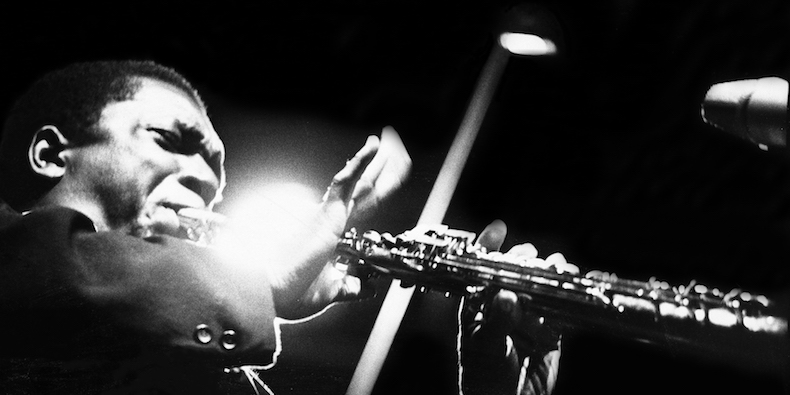 A disappointingly fragmented documentary seemingly aimed at an audience that knows little or nothing of musician John Coltrane, "Chasing Trane" has fragments of insight but a level of filmmaking that is elevated only by the musician's sounds. Multiple passages stitched from a succession of still photographs with readings of Coltrane's words in Denzel Washington's recognizable voice make for deadly viewing. Higher-end jazz enthusiasts may look more kindly upon the brisk telling of a career's ups and downs, a career cut short at forty, five decades ago, with intermittent performances that soar. The talking heads brought aboard to attest to Coltrane's importance are Common, Denzel Washington, Carlos Santana, Wynton Marsalis, Doors drummer John Densmore, Bill Clinton and Cornel West. 99m. (Ray Pride)
"Chasing Trane" opens Friday, May 5 at Landmark Century.
Ray Pride is Newcity's film critic and a contributing editor to Filmmaker magazine.
His multimedia history of Chicago "Ghost Signs" will be published soon. Previews of the project are on Twitter and on Instagram as Ghost Signs Chicago. More photography on Instagram.