RECOMMENDED
I got off the plane late in the day at Heathrow, ready to spend my first expanse of time abroad. It was dark and it was rainy in London and I went in search of a movie. I spent a lot of that cold, rainy spring at the theater in the West End (when tickets were still absurdly cheap) and in the galleries of the old Tate, especially the sprawling dreamscapes of the J.M.W. Turner rooms. But after dropping luggage at a bedsit in those first few hours, I wandered my way into a Curzon theater for a midnight double feature, terse but not perky "Pickpocket" and Andrei Tarkovsky's "Stalker." The hope of the trip—to wallow in cultural experiences I hadn't in Chicago—opened wide at Bresson's rigor, even as jetlag and a small measure of exhaustion kicked in. I have a strong memory of that first dreamlike descent into Tarkovsky's hallucination of a man, a Stalker, who is a guide for others to traverse a forbidden zone, a devastated, post-Chernobyl-like wilderness, toward The Room, a place where your greatest wish will be granted. Later, VHS copies and DVDs of varying quality would be released, and the strongest memory I have is from a Film Center presentation a few years ago of a print that had been spirited from a Russian archive, shimmering in both its black-and-white scenes, and outside the Zone, in pale color and blacks and grays and so much verdigris-green as if embossed on parchment. And I just looked at another way to experience "Stalker," another format, the same but different dream: RussoTurismo and Mosfilm, the studio that produced most of Tarkovsky's movies uploaded a crisp version to YouTube along with dozens of other Soviet-era films.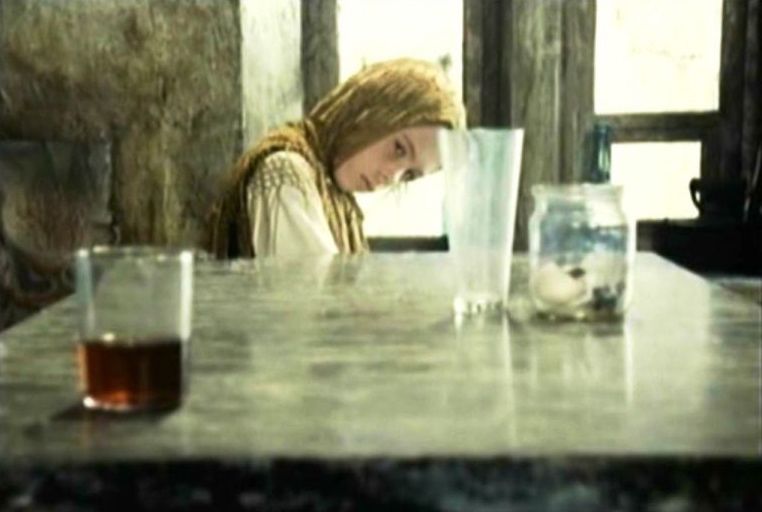 Tarkovsky shied from interpretations of his films, insistent on the weight of their lyrical visuals, poetic images and human gestures, rather than providing messages. As he wrote in his book, "Sculpting in Time," "If it is to last, art has to draw deep on its own essence; only in this way will it fulfill that unique potential for affecting people which is surely its determining virtue and which has nothing to do with propaganda, journalism, philosophy or any other branch of knowledge or social organization." Geoff Dyer published "Zona" in 2012, a walkabout through multiple viewings of "Stalker" with the subtitle, "A Book About a Film About a Journey to a Room." A journey: like my hop across an ocean to serendipitously fall under its spell in a city nearly as wet as Tarkovsky's waterlogged, pond-skimmed, rivulet-spidered multi-leveled allegory. Dyer hopscotches haphazardly across his own multitude of encounters with the film, and grazes through the interpretations offered by all too many poker-faced viewers, arriving, in his own characteristic peripatetic style at the political undertow of all the concerted atmosphere: "'Stalker' is not a film about the Gulag, but the absent and unmentioned Gulag is constantly suggested, either by Stalker's zek haircut or by the overlapping vocabulary… Like many men before and since, [he] is on his way to the pub, making his way through railway sidings, beautifully desolate and puddly, in the postindustrial fog." The fog persists in this newest object, which was once a science fiction novel by the Strugatskys, then captured on 35mm, then condensed to digital artifact and now a restored digital 4K version which will, however correct a rendition, lack the scratches and pops and material weight of the 35mm prints I once saw projected. Yet another incarnation, yet another murmuring of a movie that once seen, will be dreamt again and again. When asked if I have a favorite ending of any movie, I don't know what to say, but the majestic simplicity of the last shot of "Stalker" always rushes to mind and off the tip of my tongue. It is transformative magic. (You can find a marvelous report from a film technician who worked on "Stalker" here.) 163m. (Ray Pride)
"Stalker" is paired with another essential Tarkovsky 4K digital restoration, "Solaris," at the Music Box, May 26-29.