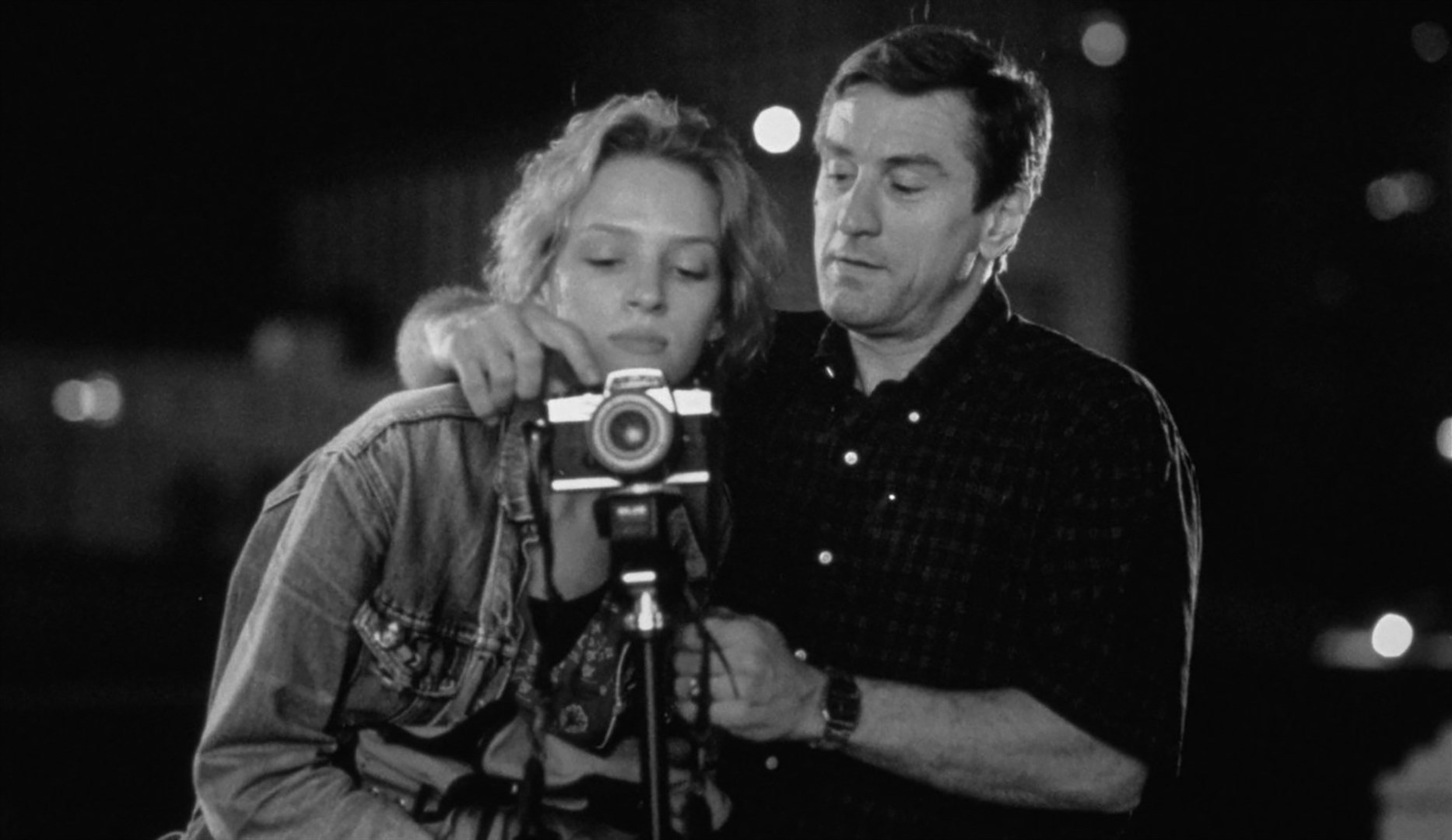 RECOMMENDED
John McNaughton's 1992 "Mad Dog and Glory" captures a Chicago and a Chicago filmmaking scene of a deep, done past. Written by New Yorker Richard Price, executive produced by Martin Scorsese and shot by Dutch master Robby Müller, McNaughton's third fiction feature is a playful, sneakily funny neo-noir with colorful characters and slightly queasy turns that refracts its own historical moment, primarily as an artifact of an era when Chicago was a short-lived production center that sustained production and careers, and when the screwball comedy gift-of-a-girl premise wouldn't prompt a batted eyelash.
Robert De Niro plays shy Chicago detective, Wayne "Mad Dog" Dobie, who photographs crime scenes, and who one late night accidentally saves the life of local gangster Frank Milo. Bill Murray is adept at playing both a tall, menacing man and a bad would-be comic who's aware of the limits of his wit. The twentieth-century turn comes when Milo sends over a thank-you package, a week with a bartender named Glory (Uma Thurman, playing a soulful cartoon). McNaughton captures the skittishness between the actors, who are playing both caricature and self-consciousness between delivering Price's urban mouthfuls. Location work and spare yet stylized interiors afford McNaughton a strong canvas for his knack for blocking and framing for maximum tension and dramatic impact. Tonally, it's not the film that got Scorsese's attention, "Henry: Portrait of a Serial Killer," but "Mad Dog and Glory," set alongside any of McNaughton's pictures, are formally of a piece: rhythmic, economical and quietly urgent. (The asides on Wayne's photographic bent are bittersweet: "My stuff comes out of the job. The job is the truth of it." "The all of it?" "I don't create stuff. I find stuff.")
In their offhand, even flip commentary, McNaughton and producer Steven A. Jones verbally shrug at production difficulties small and large, and confess to difficulties between McNaughton and cinematographer Robby Müller. The production stories aren't about the most strategic choices behind the physical production or post-production, but the cavalier, anecdotal tone suits "Mad Dog and Glory." Elmer Bernstein's memorably bittersweet score is another plus. With David Caruso, Mike Starr, Kathy Baker. (Ray Pride)
"Mad Dog and Glory" is on Blu-ray from Kino Lorber Studio Classics.