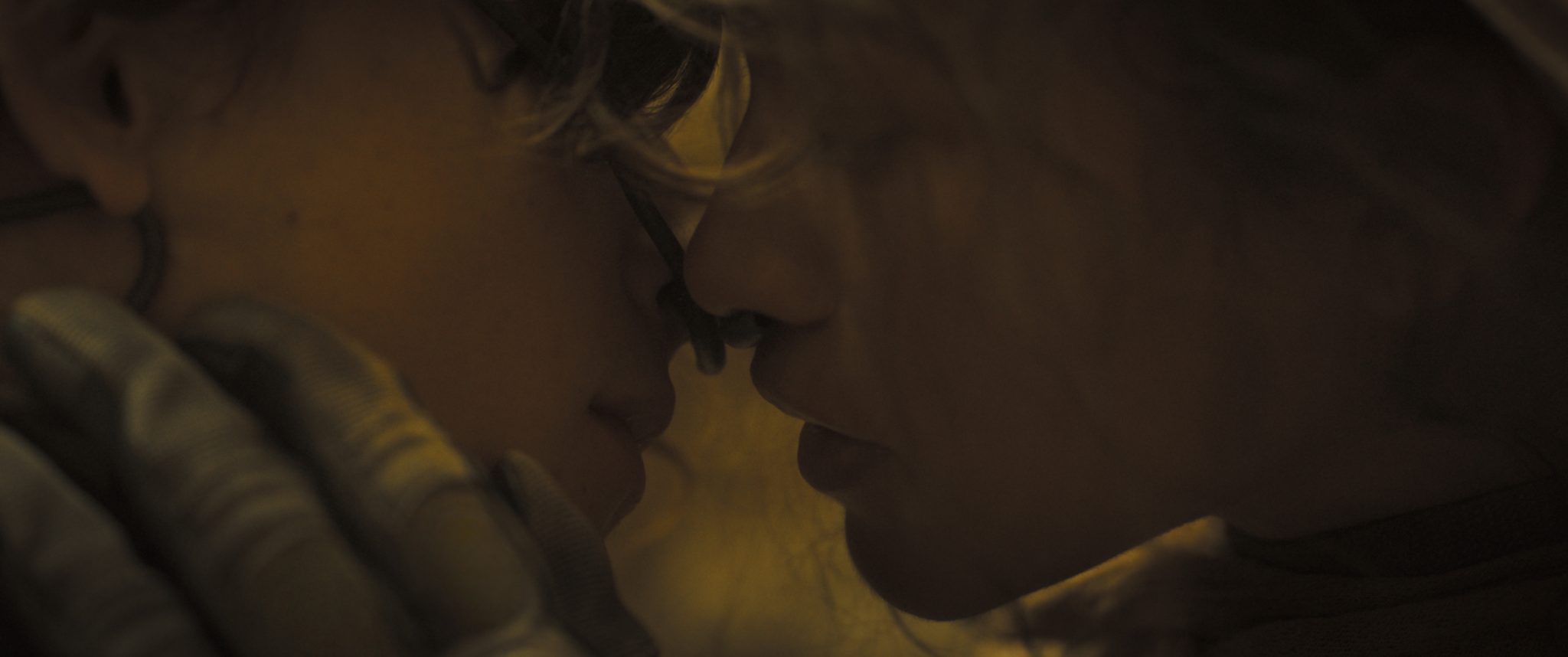 Denis Villeneuve's painstakingly parceled "Dune: Part One" is an art installation inspired by the first half of the 1965 novel as well as the matrix of inspirations behind Frank Herbert's work. The IMAX screen serves as a vitrine for immersion into sensation and allusion. We begin in media res with the merest signposts of the battle that these clans war eight-thousand years from now in a mystical, dynastic age of telepathy. We're right there in the thick of things, backstory limited to characters greeting each other by name in fellow-well-met fashion. With each movie, Villeneuve is more daring about implication and ellipsis: there are no clumps of specialized knowledge in his quarter-billion-dollar adaptation. Should the experience require familiarity with the text? Villeneuve appears to think not.
As spectacle, "Dune: Part One" betrays a mighty appreciation for brutalist architecture exploded across millennia. The royals whose wealth exceeds imagination are cloistered in bunkers that belong in a Francis Coppola Belizean spa, at least before pandemic demolished that industry. It's a very cool hotel to check into for a few minutes.
"Dune: Part One"'s story, amid battles and explosions, is of Paul Atreides, a curly-haired ephebe of fifteen or sixteen (Timothée Chalamet), hardly weighty enough to stand a sandy breeze, who is presumed to have gained messiah-like identity after generations of purposeful breeding. He could be the "Kwisatz Haderach," but is teased by characters as being more of a "Baby Spice." There are ready contemporary metaphors: the "spice," melange, that all seek as fuel for interplanetary travel (and is also a potent psychoactive drug), is ready reminder of the oil that enriched the cruel kingdoms of MENA (Middle East-North Africa) for over a century, as well as the intoxicating power of visions and the potential of delusion. The shadow of climate change falls across the terrain that is uninhabitable by day.
The beauty in its floating slabs of airborne warships, its landscapes like ruins of battle and flying vehicles resembling most vulnerable dragonflies nears abstraction; Greig Fraser's cinematography often labors in near-darkness, given to halation or fuzziness even when sand is on the ground instead of filling the sky. The armature of the whole on a big, big screen with Hans Zimmer's busy, loud, largely indifferent score is akin to a fire-flamed sculpted metal bush upon which to hang tags of what one knows or cares about the doings onscreen: BYO text and intertext and subtext and deeply personal slumgullion. I liked a small, twirling metal sculpture of a bull and a fighter; in the book of "Dune," his grandfather is killed by a bull, but it is also reminiscent of the origami unicorn of "Blade Runner." Allusions to other bits of text and other movies and works of art will be footnoted for some time to come.
Can the elliptical "DPO" be an involving narrative to the uninitiated, that is, most of the world's potential theatergoers in dark times? Or is it a vessel to pour one's specialized erudition or lifelong fixations? It's eminently diverting to slip into a piece about the "Muslimness" of Frank Herbert's work, or to read someone whose life was transformed in so many ways by the man's work. Experts on language and MENA cultures weigh in. 
Readings of and readings into "Dune: Part One": this stuff's a delight, such as from Haris Durrani: "I find the books' engagement with Islam to transcend linguistic wordplay and obscure intertextuality. After all, Herbert was fascinated by linguistics and believed words shape substantive meaning. The use of 'Voice' by the Bene Gesserit, an order of imperialist superhuman female breeders, is a prime example of this, as is the saga's running obsession with symbols and myths. As these semiotic tools wield tremendous power within the 'Dune' universe, Herbert's references likewise generate a profound 'Muslimness' that goes beyond mere orientalist aesthetics. (This is not to say that the 'Dune' novels are not orientalist in other ways, which I have detailed elsewhere.) Dune does not cheaply plagiarize from Muslim histories, ideas, and practices, but actively engages with them."
Most munificent is the Tim Grierson reading of the movie's proud trudge: "'Dune' Is the Pretentious Big-Screen Movie We Need Right Now." "You might be on the wavelength of Denis Villeneuve, a director whose films are spectacularly pretentious. But despite their eye-rolling excesses and lumbering sense of significance, his movies have finally worn down my defenses. His are the kind that you need to see in a theater—anything smaller would be insufficient for their thematic and visual hugeness." Grierson continues: "The guy is fool enough to believe that a large percentage of the population still cares enough about theaters to mount such overblown spectacles. 'Dune' is his latest, and it very much plans to crush you under its boot," Grierson writes, "merging impeccable style with a lethal amount of chin-stroking self-regard. He doesn't make empty-calorie blockbusters, you see—he's making Important Statements." 
Conversations usually follow: Symposia, panel discussions, prophetic screeds of high hallucination, bring them on. I've seen the thing, now I want to read more pieces like Grierson's.