Wouldn't it be nice to think that the reason the French call a movie showing a "séance" is because "cinéma" is all about the ghosts: maybe not just the ghosts of all the actors in present tense on the screen in front of you, living, breathing, or dead half-a-century, but also the memory, at least in revival and repertory showings, of when you first saw the movie that's flowing in front of you?
Yeah, but it just means "session" or "seat" or "sitting."
Is there a good word for how long a movie sits with you? Inside you, or at least beside you? That thought arose from a steaming stack of books about the movies, and actors, and film history in general: how long has a movie percolated inside a writer who's finally seen a couple hundred pages of their blood, sweat and fears put in print?
Memoirs, lore and anecdote: there's a fragmentary elegy to memory, the selective, sometimes concrete memoir, "Life's Work," that was assembled by screenwriter David Milch with the help of his wife and family as he experienced the first stages of Alzheimer's. Mythmaking is smoke, and memory is fog. Braggadocio meets helplessness: the great talker, the one who dictated reams of incident and dialogue for series like "Deadwood" would soon be silenced.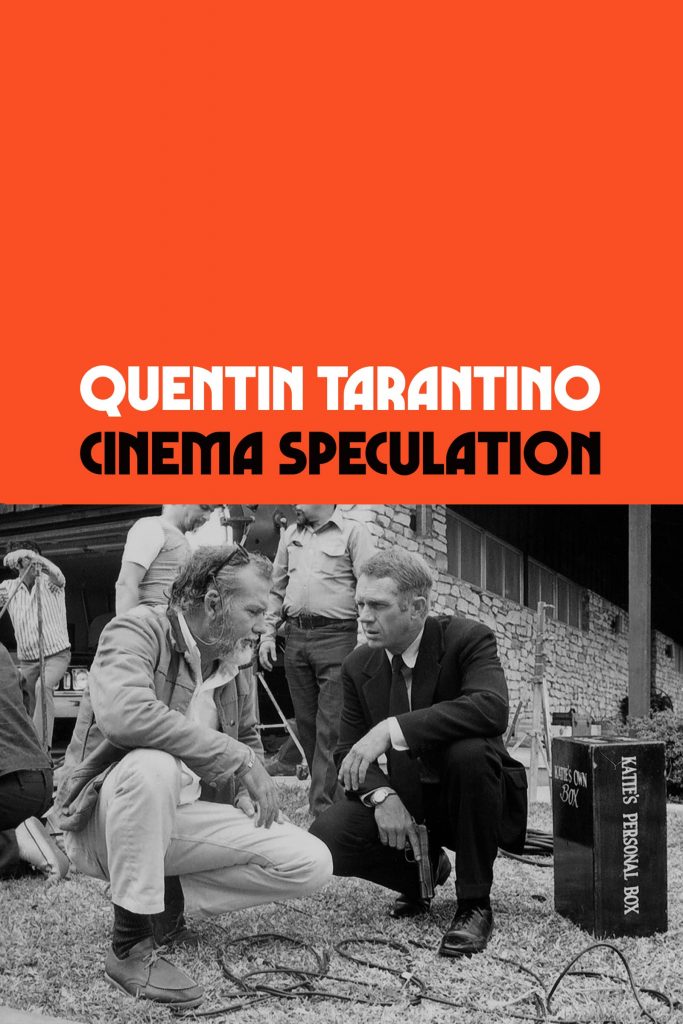 Never silenced, not for very long, is Quentin Tarantino, the next installment of whose book contract is a step up from the first. Where the "novelization" of "Once Upon A Time … In Hollywood" has jagged insertions of critical musings, his punchy, obsessive "Cinema Speculation" combines forceful, idiosyncratic observations of filmmakers he's followed and films he's fixated on forever, with a modicum of recurring juvenile filth. It's a hybrid enterprise—or maybe just a bastard one. Yet when Tarantino captures the observations of being young Tarantino in an audience for "Taxi Driver," he's good at gathering the grue of Schrader's screenplays with Scorsese's direction in concert with a shocked and thrilled audience. He also finds that Scorsese's testimony doesn't ring true: "So let's get this straight, a Roger Corman alumnus, Martin 'Boxcar Bertha' Scorsese, who came within an inch of directing 'I Escaped from Devil's Island,' directs one of the most kinetically charged violent climaxes in cinema history… and he was 'shocked' that audiences were turned on by it? No, he wasn't. (Forget about the sacrilege of suggesting Scorsese enjoyed a screening of 'The Wild Bunch' more in a Warner Bros. screening room than he did with a wild, enthusiastic audience…That's just the kind of horseshit that a director would tell a David [Thomson], or a Stephen Farber, or a Charles Champlin, or a Rex Reed, or a Rona Barrett and they'd let them get away with it… They never say cinematic violence is fun. They never say, I just wanted to end the movie with a bang.They never say, I wanted to shock the audience out of their movie-trope-fed complacency… No, like Peckinpah before him, Scorsese had to bend over backward to disingenuously describe those magnificent exhilarating violent scenes he crafted as horrifying."
Jeanine Basinger and Sam Wasson's "Hollywood: The Oral History" frisks from frolic to frisson with willful aggregation of the anecdotal about the job of Hollywood work. Several prior generations of filmgoers who read recitations and recantations of film history might have experienced these stories piece by piece over time: this is one big, grandiloquent madeleine of memories that many, many people took the moment to recollect and collect.
One of the stranger memoirs of late is "The Extraordinary Life of an Ordinary Man: a Memoir," by Paul Newman, from interviews and oral histories conducted by Newman's friend, screenwriter Stewart Stern, and compiled and edited by David Rosenthal. Newman sat for hours trying to get at the heart and soul of what he had made of his life, and at some point near the end of his life, decided the effort was junk and trashed the tapes. But transcripts had been made of those recordings, and were found years later somewhere in storage, and from those, the book was reduced into the smart, searching enterprise Newman never thought possible. It's a rich, largely ego-free glimpse of the enigmatic performer who wore modesty as casually as a pair of sunglasses.
But the book that excited me more than all of these was the prospect of a bloody, fat book about a notably reticent filmmaker, whose handful of interviews in print from the early part of his career were sacred keepsakes in my own outsized library of books about movies. (MOVIE magazine, Issue 26, December 1978 be thy name.)
Walter Hill. Now there's a name. "The Warriors." "Geronimo: An American Legend." "Streets of Fire." "48 HRS." Co-writing and co-producing "Alien." And only a few months ago: "Dead For A Dollar."
But almost nothing has been written about him or his great work. "I had recently gotten the opportunity to watch 'The Warriors' and 'Streets of Fire' on 35mm archival prints and even though I had seen them before, revisiting them at this time, in that format, was… visceral? Kinetic? Exhilarating," writes Walter Chaw. "All of those things in a way almost physical, and I wanted to know what it was about these pictures and their director, Walter Hill, that could inspire so specific a response. I felt like I was on fire. Along with a couple hundred devotees, I floated out of the auditorium. Who the hell was this guy?"
Taciturn to a fault, Hill has throughout his fifty-plus years in the industry let his work speak for itself, much as his characters do for themselves. The book, which the octogenarian director cooperated with, is "A Walter Hill Film," by critic Walter Chaw, from film critic Matt Zoller Seitz's MZS Press. There's much I learned even as a lifelong student of Hill's work, remembering the settings where I was lucky enough to first see his filmography on big, bright screens.
It's a behemoth: Chaw and Seitz were mentioning its burgeoning contents during the months of its preparation as a small press book, now a 464-page tome introduced by James Ellroy and given a page-long "appreciation" by Edgar Wright in the readily recognizable, gnomic, blank-verse style of Hill's own screenplays. The foreword is by his friend a frequent screenwriting collaborator Larry Gross, who writes, "From the beginning, some of the salient features of Walter Hill's art have been a robust physicality, a dark clarity and coherence, and more than a touch of melancholy… Like many old-school American filmmakers, and despite strong evidence to the contrary, he never refers to himself as an artist. He much prefers the idea that he practices a craft. He once said to me, 'More of a potter than a painter. You get the draft right, the art takes care of itself."' Sold! "Hill's work is a rich vein to mine for that ineluctable truth that there is something there that Hill would like you to find, left beneath the surface as a thread to be followed, or pulled. He is among the most important filmmakers in the modern history of the medium. His work, vital then, is vital now. His heart is gold."
Chaw is an astute and generous observer as he goes through the Hill filmography, capturing both content and enterprise: few filmmakers get a tribute like this after they've passed, let alone as adroit festschrift while they're alive and thriving. This is an insight-rich celebration, not a solemn tombstone. This Bible-shaped and sized volume is a séance worth many sittings.
A limited paperback of Walter Chaw's "A Walter Hill Film: Tragedy And Masculinity in the films of Walter Hill" ($50) may be available at mzspress.com.